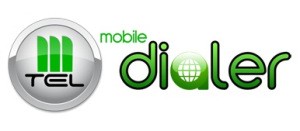 How do our hosted Dialer work?
All VoIP service providers (existing or new) can enroll with our hosted dialer – starting from 75 concurrent calls plan.
The Hosted dialers will be generated to work directly with your any softswitch – using your IP or DNS.
Mir Technologies provides you the required links to download the dialers- you can also distribute your dialers through your website.
Our hosted dialers solution enables provisioning directly to end-users' devices.
Once entering a correct Operator code, the settings will be applied automatically in the rented Dialer and the log in field enabled
You can purchase additional codes without any disruption to your service.
Hosted Price
SL No
Package
Per  Month
USD
BDT
1
50 calls
48
3,840
2
100 calls
95
7,600
3
200 calls
190
15,200